The Academy of Entrepreneurship (AKEP) is a non-governmental, non-profit organization, with an innovative and authentic character, trying to meet the new challenges of the modern labour market as its first priority. It has been founded in 2007 by the historical Educational Association of Athens 'HFAISTOS'.
Its aim is to create a healthier entrepreneurial environment on a national and European level and to support young people who wish to make their innovative and social entrepreneurial ideas come true. AKEP's main objective is the cultivation of the essential entrepreneurial attitude and transfer of the necessary knowledge to public and private organisations related to youth and social entrepreneurship.
For that reason, AKEP has been one of the Intermediary organisations in Greece for the Erasmus for Young Entrepreneurs programme since 2012. This is a cross border exchange programme which gives new or aspiring social entrepreneurs the chance to learn from experienced ones running small businesses in other Participating Countries, since 2009. AKEP's role is to facilitate Greek social entrepreneurs' non-formal entrepreneurial learning experience throughout Europe and to connect experienced host entrepreneurs with new or aspiring entrepreneurs.
AKEP is a social entrepreneurship ecosystem accelerator as it cultivates entrepreneurship and employability soft and technical skills, with a focus on non-formal learning of entrepreneurial skills for public and private organisations and anyone involved in them (trainers of entrepreneurs). AKEP's vision is to accomplish the Global Sustainable Goals until 2030 in the best way possible through the cultivation of an entrepreneurial mindset in private and public organisations in Europe.
AKEP has been the national partner of the Global Entrepreneurship Week (GEW) in Greece since 2008. AKEP is also a member of the Global Entrepreneurship Research Network, the Entrepreneur Envoy network, the European Association of Development Research and Training and the Euclid Network.
AKEP has been nominated as the official National partner in Greece for the Startup Nations Global Network and constitutes an important communication channel for startup entrepreneurs and policymakers both on a European and global level.
AKEP is participating in various European research projects that support entrepreneurship development and employability, especially regarding youth. The research and social innovation department can strongly support the activities of any project related to business, youth entrepreneurship, the labour market, and employment. AKEP's network also involves Higher Education Institutions and Research centers.
Roscommon LEADER Partnership were very lucky to have Minister Joe O'Brien TD for Dublin Fingal to officially launch the Empowering Creative Circular Entrepreneurs and Climate Champions project in beautiful Castlecoote Village in Co Roscommon earlier this year.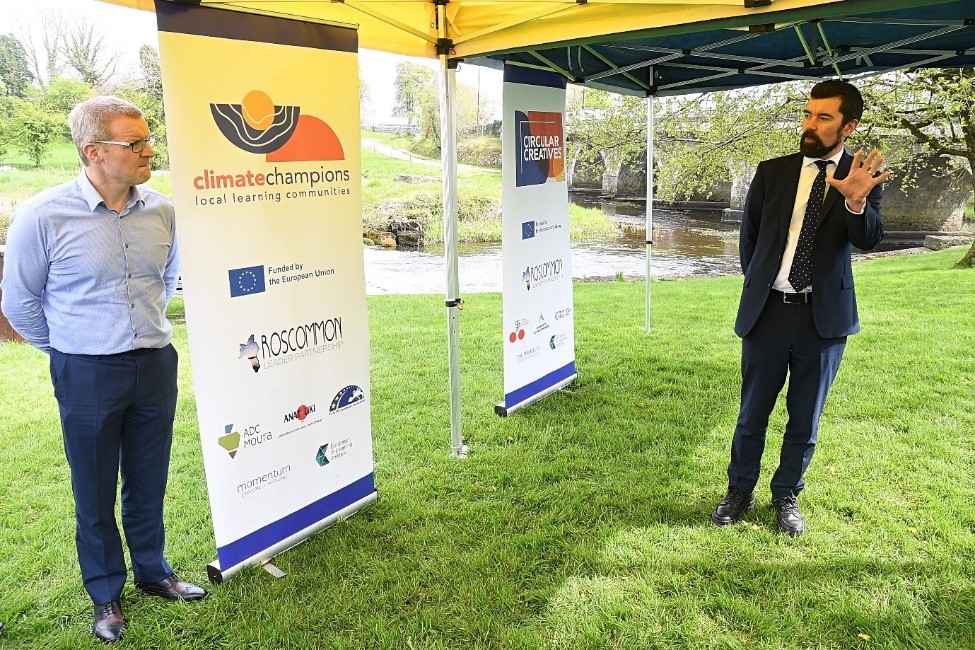 This project brings circular economy principles to business start-ups, established businesses and social enterprises in the county and in the EU.
We also had a speech from our European Projects Officer Sharon to talk about the work we are doing with our partners across Europe to further enhance people skills and knowledge in multiple areas.
Some of the key objectives of this project are:
To understand the strengths and weaknesses of the creative industry through exploratory panels with a focus on circular economy for job potential and business impact.
Upskill the Vocational Education Training (VET) Community to train entrepreneurs how to use circular practices in their own businesses.
To build and maintain connections between entrepreneurs, educators and unemployed creatives by sharing opportunities, skills and training using an online platform.
Creating a workshop guide to allow entrepreneurs to implement circular models to help them promote their business to consumers and wider networks.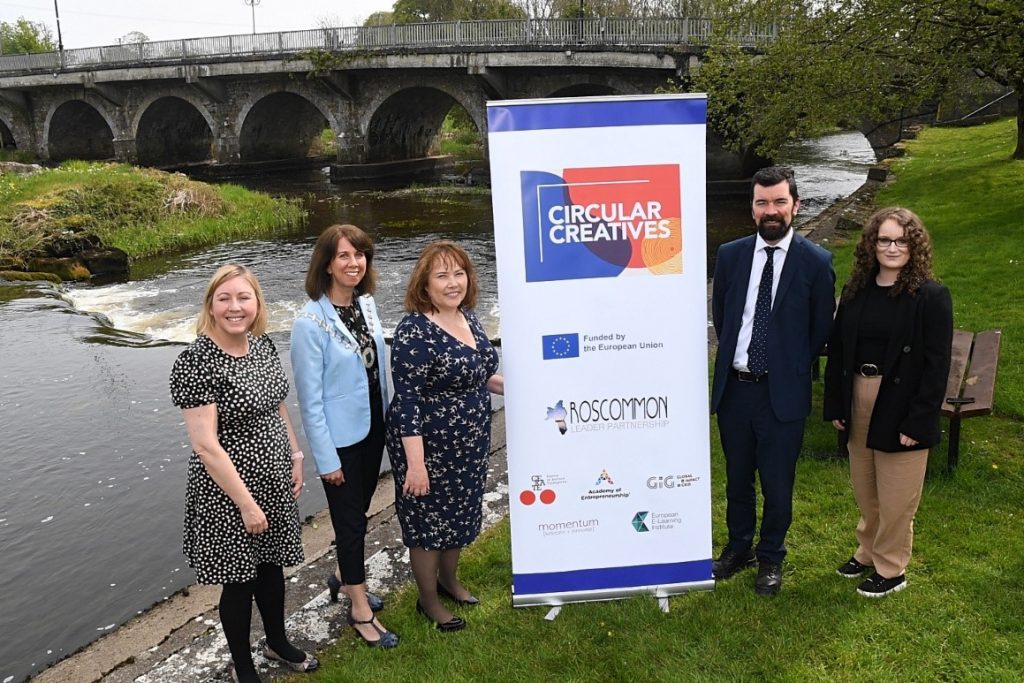 This is an Erasmus+ Funded Project