Hi, I'm Sharon and I'm the EU Project Specialist for Roscommon Leader Partnership (RLP), County Roscommon, Ireland. RLP is an NGO that works to make people's lives better in the County of Roscommon.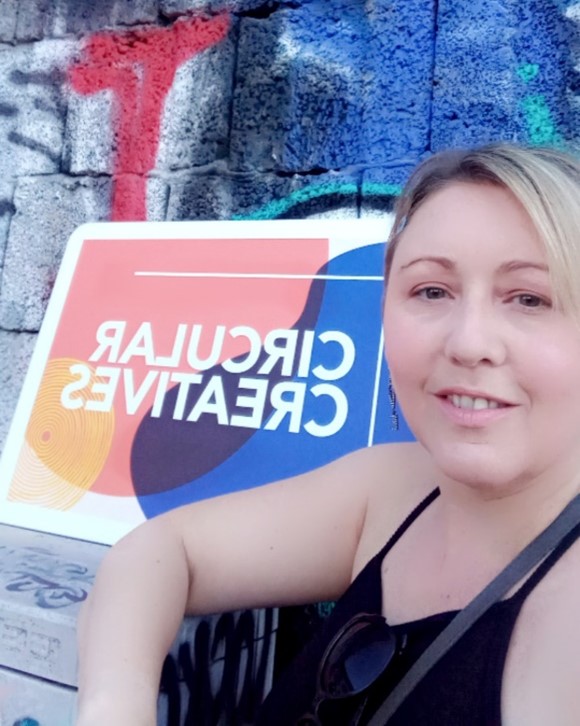 I am leading the Circular Creatives project, along with my colleagues in the RLP Erasmus+ Team, Martina, Michaela, Rachel and Sara.
Recently Michaela and I had the pleasure of visiting our project partners GV, Boris & Ela from Global Impact Grid in the amazing city of Berlin.
We were joined by partners Popi from the Academy of Entrepreneurship, Greece, Ivana from The Polytechnic of Sibernik, Croatia and Lola from Momentum, Ireland. Two colleagues attended on zoom; Aine from European E-Learning Institute, Denmark and Ainslie from CREW Digital in Ireland.
The meeting went very well and we are now entering new project phases.
Whilst in Berlin, Michaela, Ela and I had the pleasure of visiting Futurium, an incredible museum dedicated to life in the future.
Futurium is a short walk over a bridge from Berlin Hauptbahnhof, Berlin's central station
I loved it so much I went back the next day to see more! It's huge and I still haven't seen all of it.
When you first walk in, you're given a wristband by a robot.
You can tag the wristband to any of the displays that interest you. The wristband can also be used to answer some of the tricky questions posed about the future and sustainability.
The wristband records all of your results. At the end of your visit, you can go upstairs and a machine will consolidate all of your responses and give you a printed ticket to take home.
The ticket contains a code, personalised to you and your preferences. You can enter it in the museum website so you can follow up with your personal interests after your visit.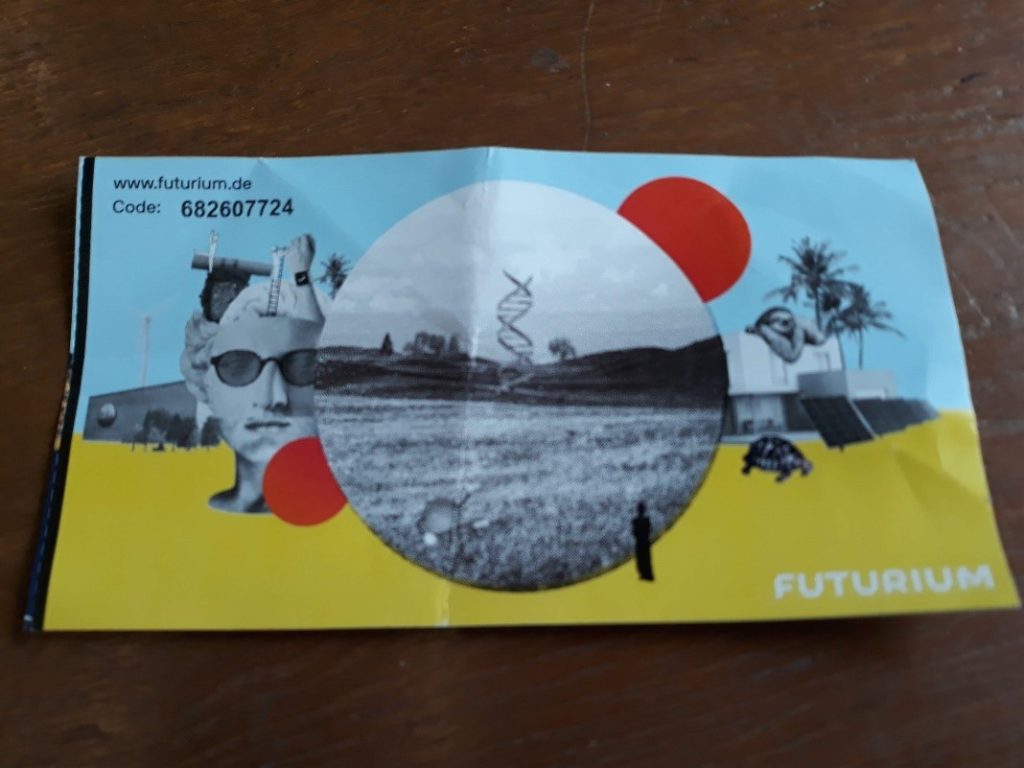 My ticket with my unique code
There is a lot of focus on circularity and sustainability at Futurium. Whilst we were there, we created a circular shoe among other things.
I was very impressed with the interactivity of the displays. There is so much to get involved with I was immersed in learning about the future until it was time to leave. Then I returned the next day! J
I would highly recommend a visit to this thought provoking and fascinating museum if you're ever in Berlin.
By Sharon Johnson, Roscommon Leader Partnership
This is where we designed a circular shoe.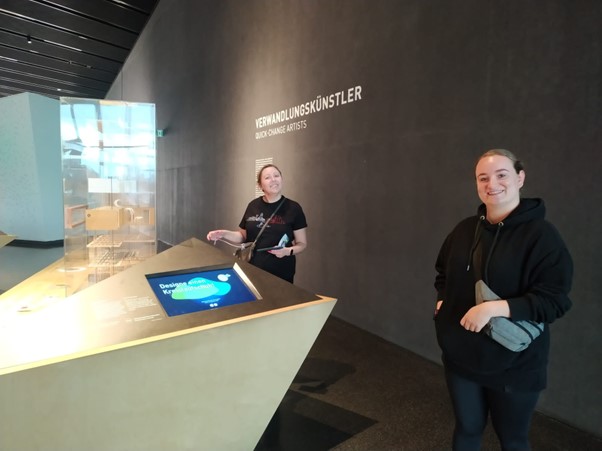 Getting to grips withc circular shoe deisgn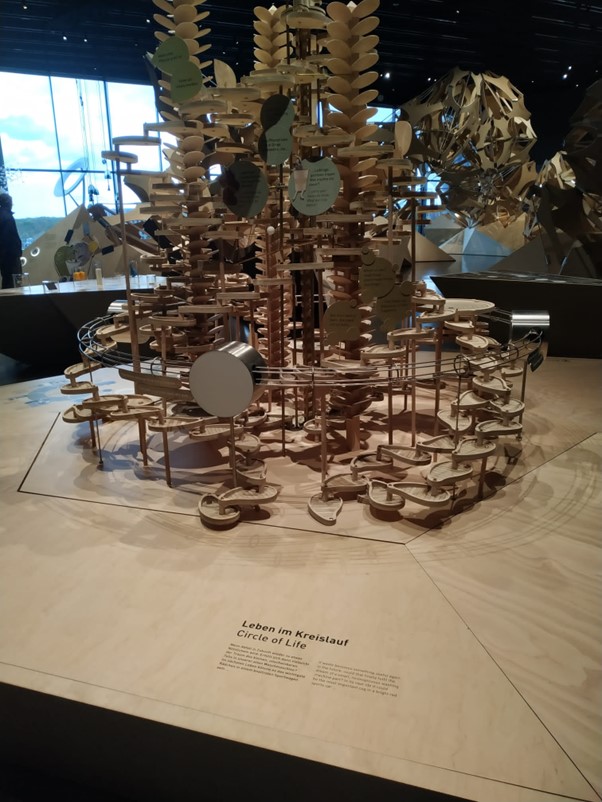 Circle of life display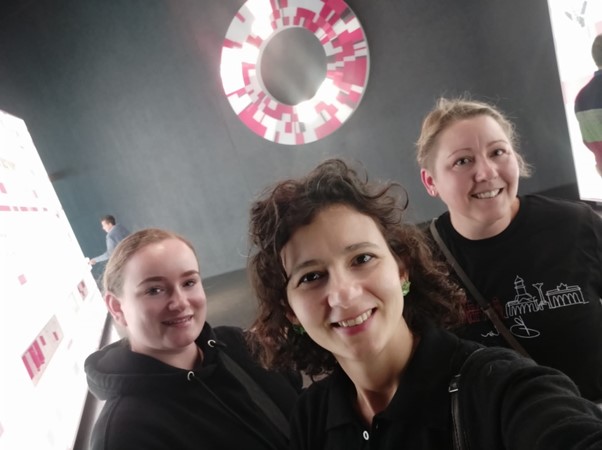 L-R Michaela, Ela & Sharon from the Circular Creatives Project Team.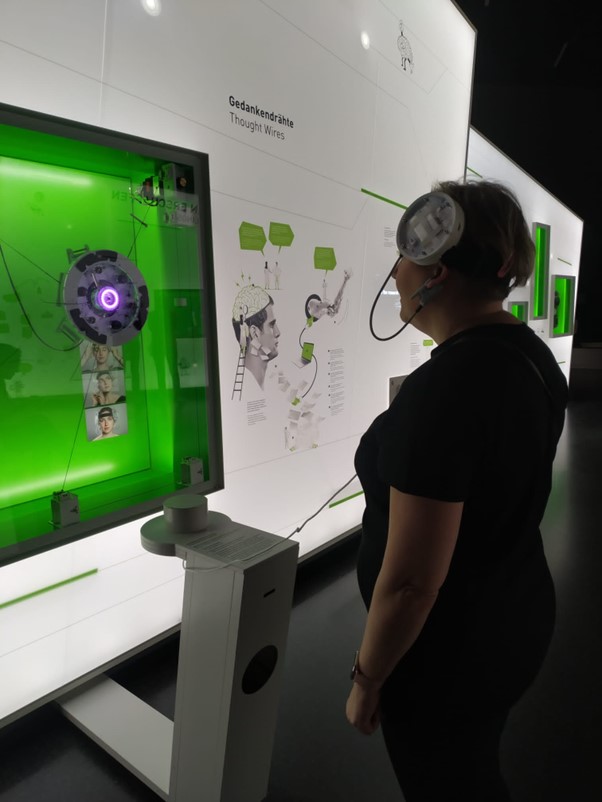 This is all about our thoughts and how they are created