Together with our colleagues at Momentum, we were delighted to bring the Circular Creatives project to CREW in Galway. CREW (Creative Enterprise West) supports enterprises in the digital creative sector, and is creating a centre of excellence to support the creative entrepreneurial ecosystem in the West of Ireland, making it the perfect location to host an exploratory panel meeting discussing the importance of the circular economy in the creative sector
With the help of the ECCE project, creatives and aspiring creatives will gain new skills that will help them adopt the concepts of circular economy as a vital instrument for changing their enterprises. Both the staff and students discussed how they intend to do this throughout the panel discussion and gave others advice for their businesses. The objective of the panel discussion was to understand and address the industries weaknesses and strengths from the standpoint of employment.
The ECCE project is significant because it offers tools and a training program that are adaptive to the demands of creative entrepreneurs across Europe and robust enough to provide varied results across different countries. We will reach a quicker roll out of this teaching with greater authenticity and flexibility by working with and speaking to people who are starting their businesses or is currently in the circular economy company
Video link:- Check out Circular Creatives Panel Discussion in Galway! - Circular Creatives
This panel discussion included CREW's CEED (Creative Entrepreneurship and Enterprise Development postgrad certificate) students, who are current and aspiring Digital Creative Entrepreneurs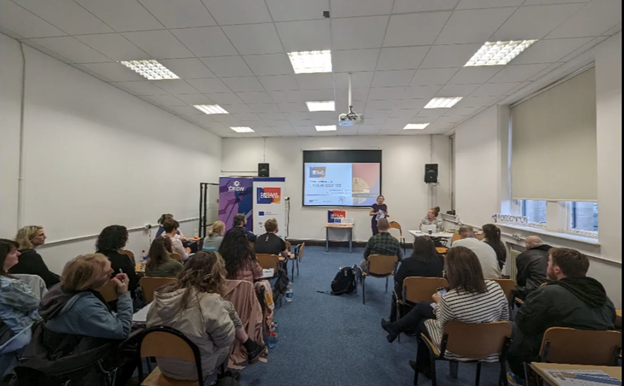 Sharon Johnson from Roscommon Leader Partnership talking about the project.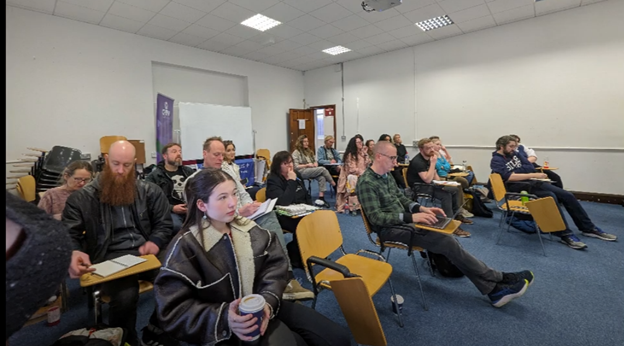 Current and aspiring entrepreneurs from CREW discussed how to apply circular economy principles to digital creative business practices.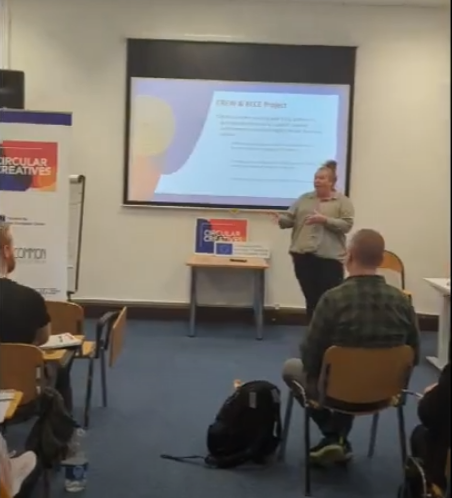 The wonderful Ainslie Peters from CREW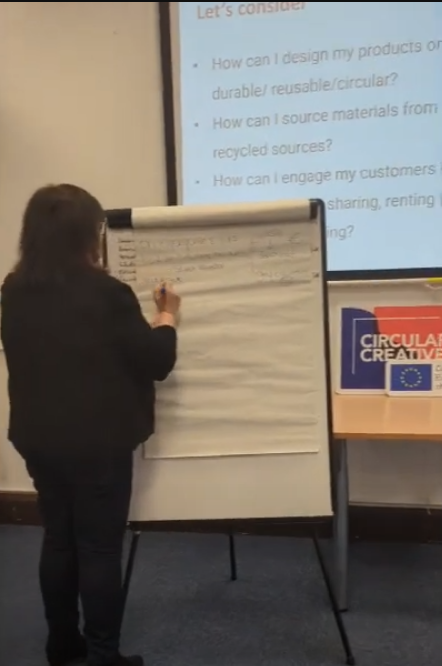 The one and only Orla Casey, founder of Momentum, leading the action planning workshop.