Željka Komorčec was employed in the pharmaceutical industry for many years and did a classic job. At the age of 55, she quit her job to devote herself to what she had always dreamed of – creative entrepreneurship. Although many at the time declared her decision a "crazy idea", she took a risk and has not regretted it. She opened a souvenir shop where she sells what she makes herself. Her talent and hard work were quickly recognized by customers - and her business is doing great.
Željka creates pictures from materials she finds in nature, which can be recycled. Her favorite thing to do is to make paintings from the driftwood thrown up by the sea on windy days. These are processed pieces of wood produced by sea salt and rubbing against the stone coast and create the best sculptures that require minimal processing. This creative entrepreneur also makes jewelry, and is especially proud of her lamps and watches.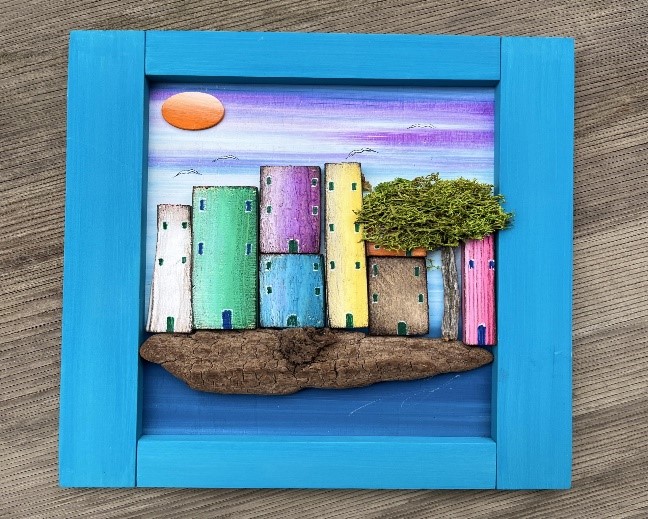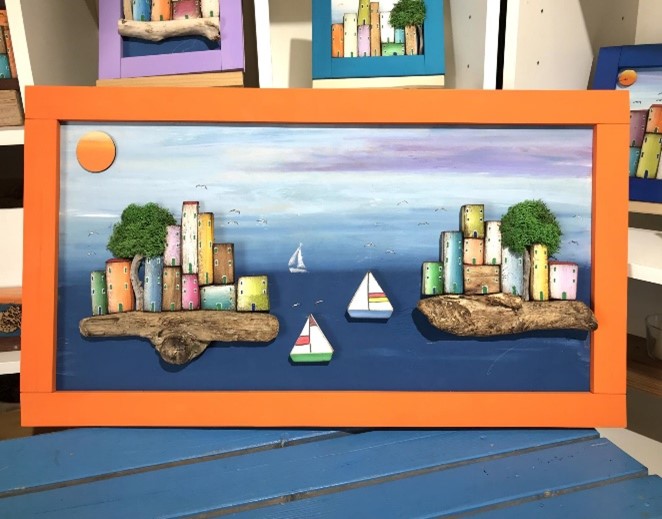 People's interest in my products is great and that makes me happy, because when you see their happy and satisfied faces when they go with their pictures to all corners of the world - there is no greater reward for me - says Željka.